Quality Built Bi-Fold Doors Chelmsford
It is no secret that looking for the perfect bi-fold doors for your Chelmsford home can seem like a daunting task. Dunmow Bi-Folding Doors is here to help you simplify the process. Our bi-fold doors are made from the highest quality materials and are inherently secure, thermally efficient and durable. As these doors offer such outstanding overall quality, they are perfect for any Chelmsford home.
Here at Dunmow Bi-Folding Doors, we have 20 years of experience in the double glazing industry, and as a result, we are able to offer you with the best quality doors as well as remarkably efficient and painless installation. We will be with you for the whole journey, from your initial quote right the way through to installation.
We are fully pledged members of Certass indicating that our products meet the highest standards of quality on the market. Our bi-fold doors also meet all the standards set out in the Building Regulations, which suggests secure and thermally efficient home improvements.
Read on to find out about our incredible Chelmsford bi-fold doors as well as their benefits and features.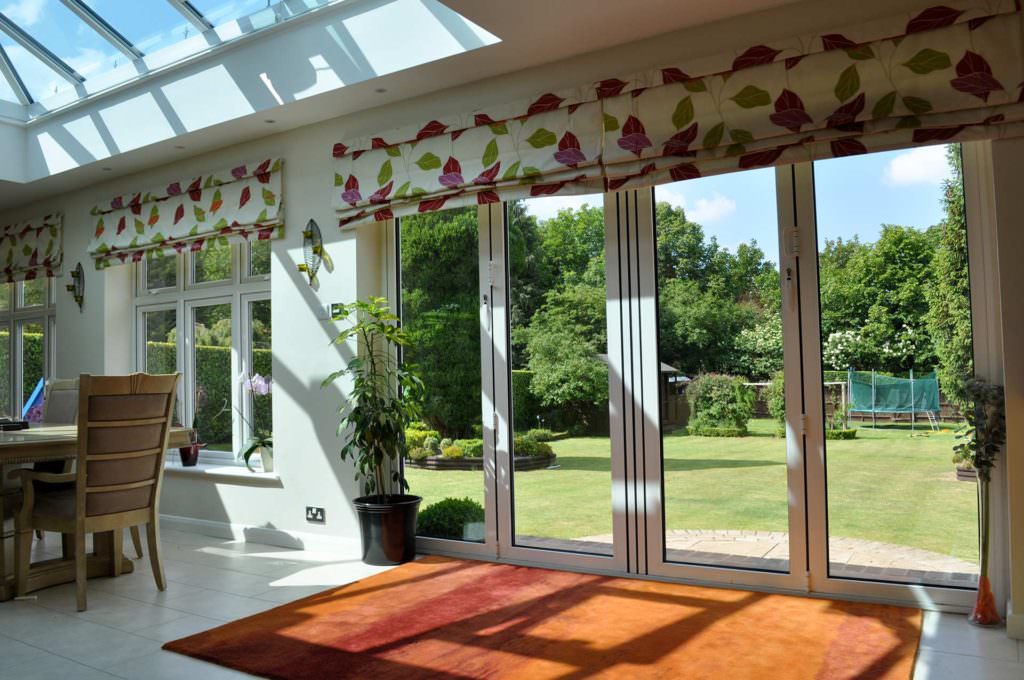 Bi-Fold Doors: Keep Your Chelmsford Home Secure
The makeup of our aluminium bi-fold doors is innately secure. Aluminium profiles are the most secure double glazing option for your Chelmsford home. They are inherently robust and tough, and because of this, they hold up extremely well, even against sustained physical attack. The sturdy nature of our bi-fold doors means that we are able to use thinner frames in order to create sleeker sightlines without sacrificing your home's protection. This makes our Chelmsford aluminium bi-fold doors the perfect choice for security as well as beauty.
In addition to this, we have incorporated a second layer of security into our bi-fold doors in the form of multi-point locks. These are fitted as standard and mean that our doors achieve unbeatable levels of security. Enjoy the peace of mind that comes from knowing that your home, your family and your possessions are safe from intruders.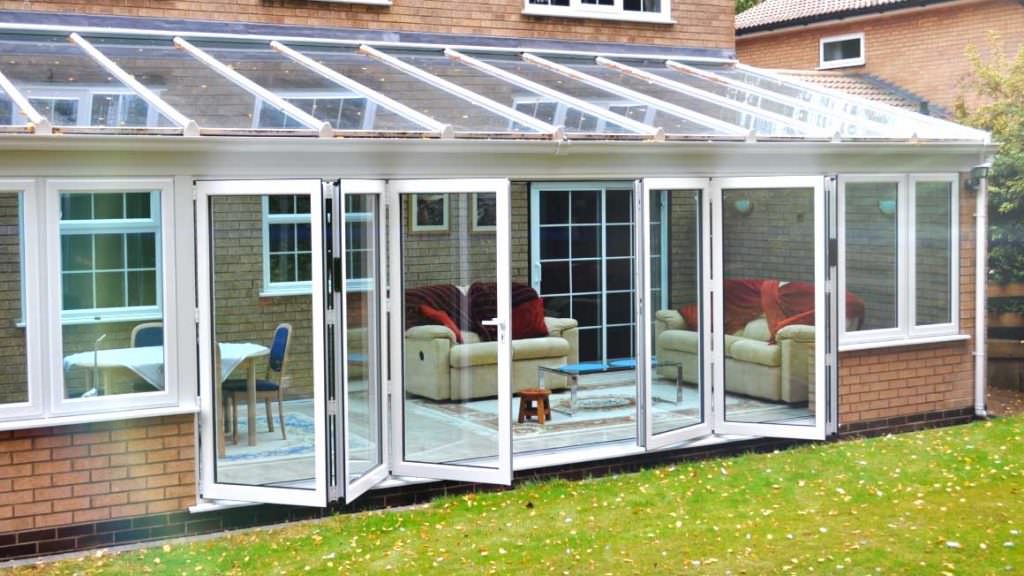 Bi-Fold Doors, Phenomenal Thermal Efficiency
Our Chelmsford bi-fold doors have been designed with thermal efficiency in mind. You can save a significant amount of money and even raise the value of your house. We only use the highest quality thermally broken aluminium profiles for our doors, and offer thermally focussed glass as standard. This means that your Chelmsford home is kept warm, comfortable and draught free all year around.
It will not take long before you start to see the financial benefits of a thermally efficient Chelmsford residence. As our bi-fold doors will keep your home warm, regardless of what the British winter might throw your way, you will not need to use your central heating nearly as much or as frequently. As a result, you'll start to see substantial decreases to your energy bill. When you buy bi-fold doors from Dunmow Bi-Folding Doors you are making an incredible money saving investment.
Should you be looking to sell your home, your newly energy efficient home is likely to fetch you a higher price. Potential buyers will likely pay more for a home that already has great thermal performance. This is because they will not need to conduct lengthy renovations to the house prior to moving in.
A Range of Styles and Colours
When you buy bi-fold doors from Dunmow Bi-Folding Doors, you get unbeatable style and beauty at affordable prices. As their aluminium profiles are super slim, you get incredibly slim sightlines as standard. Our bi-fold doors are available in a wide range of panel numbers and opening configurations, so they can be tailored to fit any Chelmsford home.
Our bi-fold doors use the RAL colour chart for their colours. This means that the colour palette available for our doors contains almost any colours that you can imagine. Whether you are looking for something subdued, something vibrant, or something rustic, our bi-fold doors are sure to suit your Chelmsford property.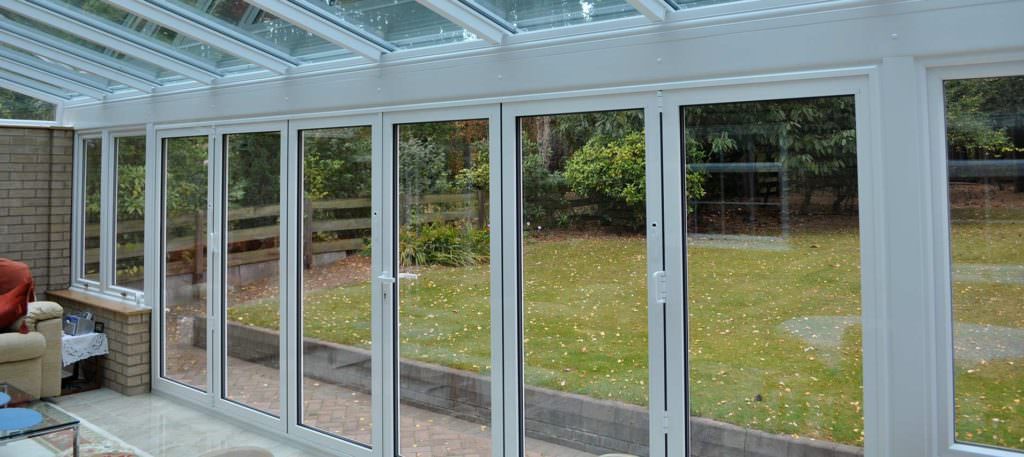 Bi-Fold Doors Prices Chelmsford
If you would like to find out more about our beautiful range of doors in Chelmsford, please get in touch with us. Our friendly and skilled team will be on hand to answer any questions you have, discuss our products and provide you with any further information that you need.
Alternatively, if you would prefer an instant online quote, please use our online quoting engine. We will have a free quote for you within minutes, tailored to your exact specifications. Our quotes are absolutely free, and you are under no obligation to buy.