Why Choose Our Bi-Fold Doors?

Premium Quality
Custom-built, we offer an exceptional range of high-quality bi-fold doors. We offer innovative hardware options, RAL colours, leaf configurations, and energy-efficient glazing. Our bi-fold doors utilise a durable profile, which is precision engineered to offer long lasting performance and timeless aesthetics. Don't settle for less for your Essex home.

Perfect for Any Size Home
Essex homeowners will enjoy the feeling of spaciousness from our bi-fold doors. You may customise these doors with as few or as many doors as required to fit your home. Our bi-fold doors are perfect for welcoming in natural light with its larger glazed area and slim sightline design. These features will enhance the space you have in your home.

Enhanced Security
Our doors are manufactured using high-grade reinforced aluminium, which is incredibly tough and rigid, creating a resilient profile for our bi-folds. Create a stylish entrance to your home with bi-fold doors, while also bearing in mind that they are incredibly secure against any sudden impact. For peace of mind, we fit our doors with high-security locking mechanisms.
Smooth, Sleek Bi-Fold Door Design
Smart manufactuers slim, high-quality profiles to provide stunning sightlines while performing to their peak. Our stylish bi-fold doors utilise this design, operating on special sliding mechanisms, ensuring smooth performance. For smooth motion while opening and closing doors, we offer magnetic door clips, which ensure doors do not slam whilst in use.
Our aluminium profile is handcrafted, and made to measure to perfectly fit your specifications. We are dedicated to providing high-quality, high-performance products that are both attractive and sustainable. You'll enjoy complete home improvement satisfaction with our bi-fold doors.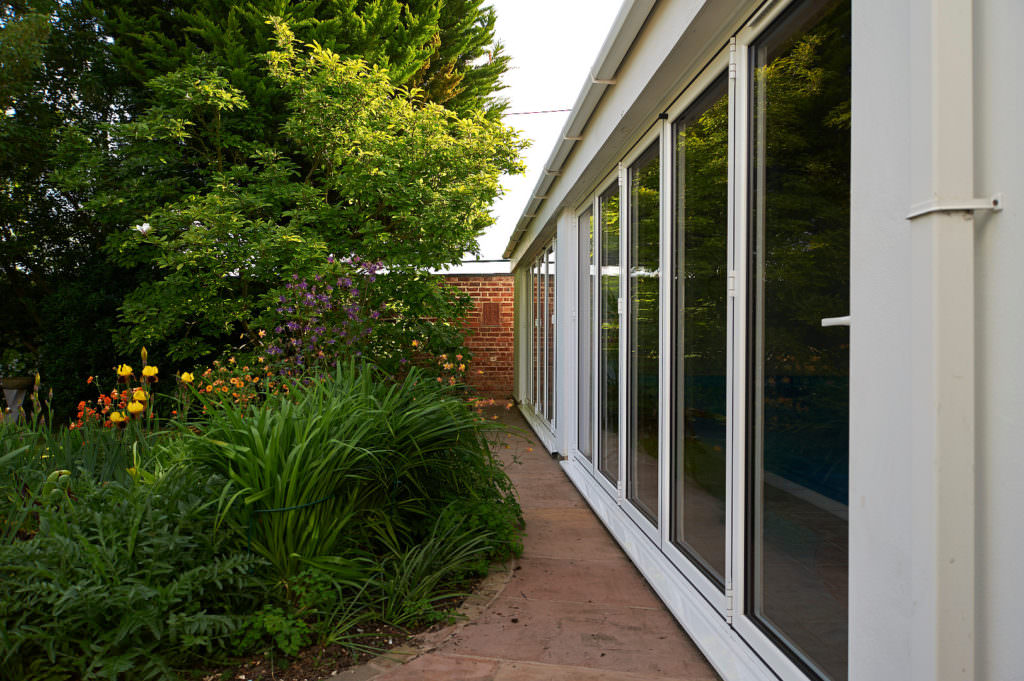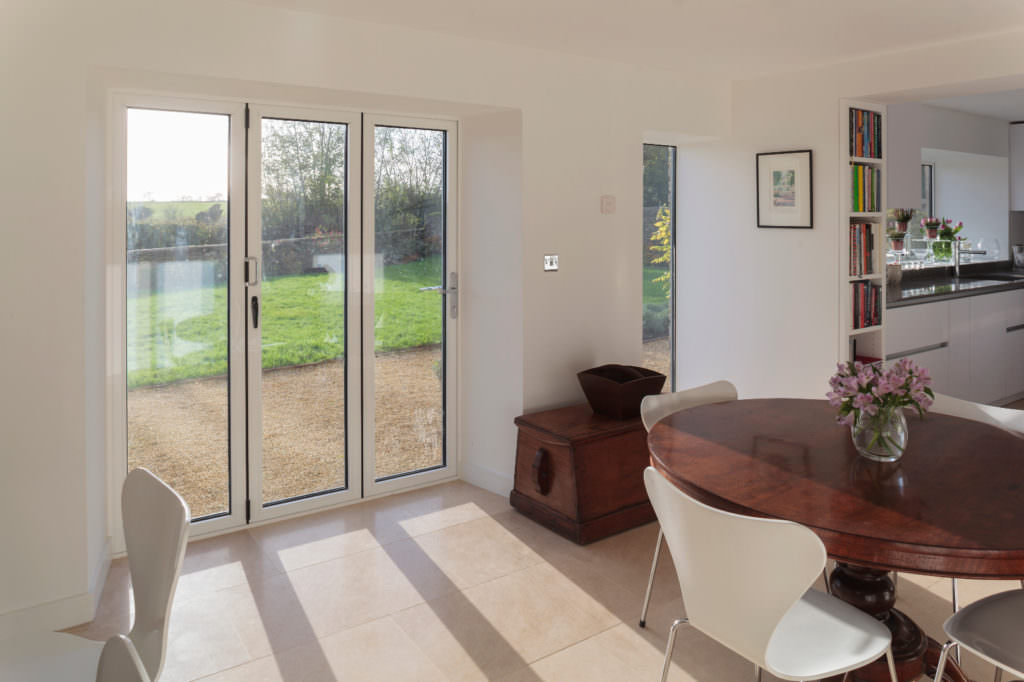 Beautifully Designed Bi-Fold Doors
What more can you ask from a door than to stay looking and performing at its best over time? Our bi-fold doors exceed expectations with their innovative, structurally sound build that creates new levels of satisfaction for Essex homeowners.
Our multi-configurable opening bi-fold doors shall seamlessly blend the outdoors with the indoors, by transforming the way the space is used. You can replace a solid wall that lets in no natural light and replace it with beautifully predominantly glazed bi-fold doors.
While closed, you'll be treated to extraordinary views thanks to our slim sightlines. Natural light will pour into your home and illuminate the space inside, providing an element of creativity, and adding value to your home to appear more attractive in the eyes of buyers in Essex.
Thermally-Efficient Bi-Fold Doors
Our bi-fold doors benefit from polyamide thermal barrier technology, preventing cold bridging and protecting heat from escaping from inside of your Essex home. We offer thermally-efficient glass, including double and triple glazing options.
Aluminium doors of the past are renowned for being low-performance as aluminium is a low-conductor of heat, they were not really fit for purpose for being thermally-efficient. Our premium aluminium profile from Smart is intelligently designed to provide outstanding thermal-efficiency.
We use the latest innovative technologies in our profile design including high-quality EPDM rubber gaskets that increases weatherproofing, and tightly seals them so no draughts or water ingress is experienced in a home.
Our precision-engineered profile shall provide optimal thermal-efficiency, which over time can prove cost-effective. Because you will not need to use your heating as much to stay warm, you'll reduce your energy bills significantly over time.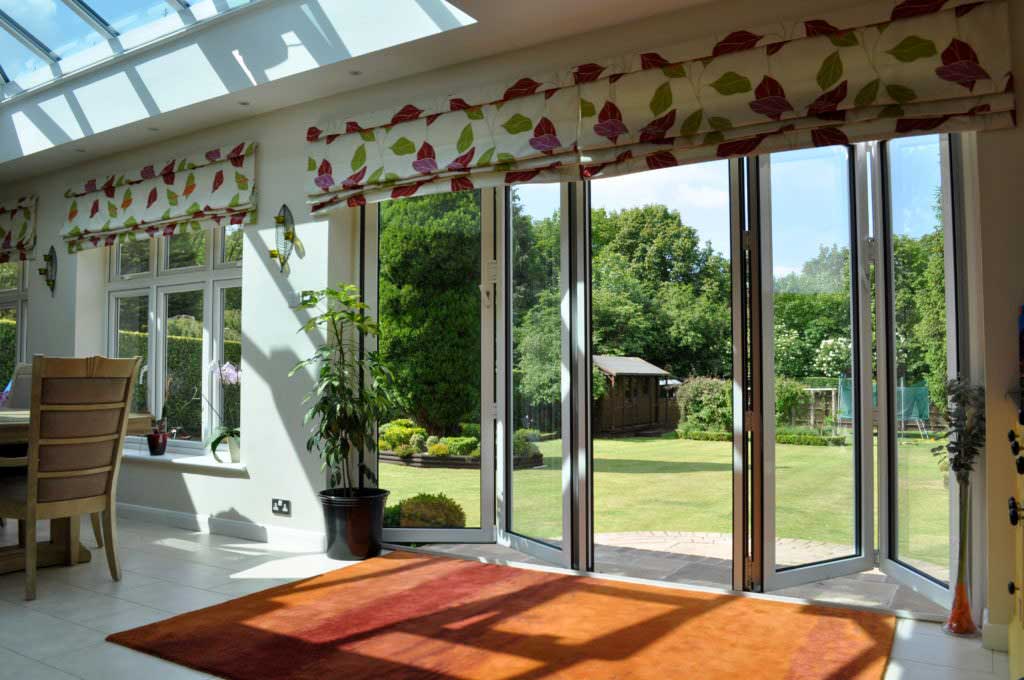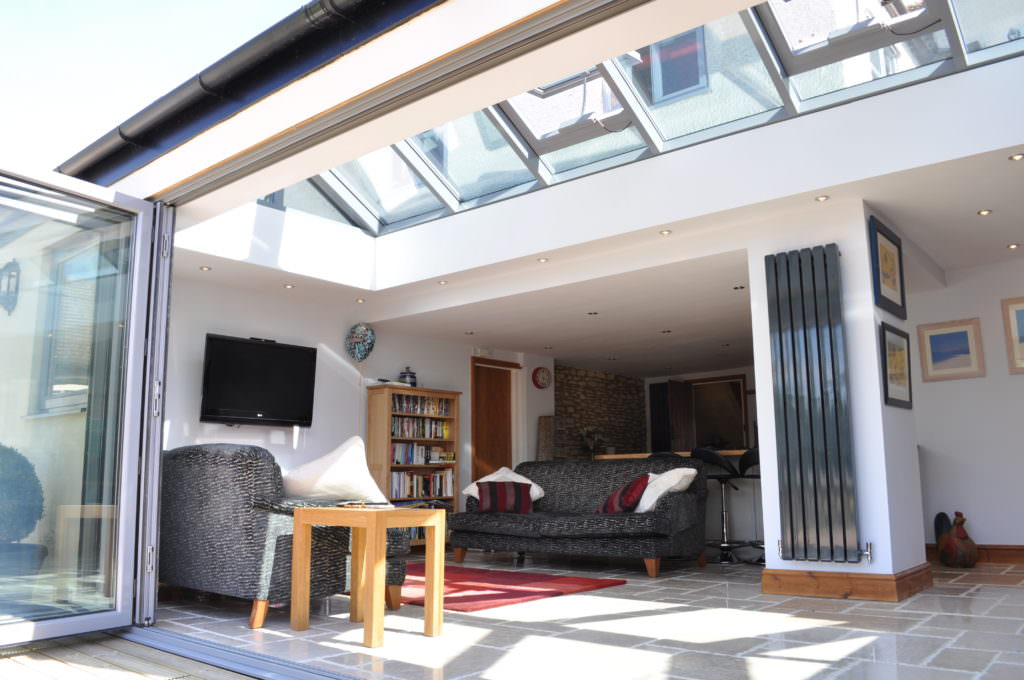 Bi-Fold Doors Prices Essex
You can tailor your bi-fold doors to complement your tastes using our clever online quoting engine. Visit it today for a competitive quote today on the doors of your dreams.
We also have an online contact page for you to use and we shall contact you to provide further information or arrange a visit at a time best for you. We look forward to hearing from you.
"From the beginning to the end, Tom was really helpful, professional and a pleasure to deal with. He explained all the options, showing examples of past work, and the different types of products available (and even showed me the difference in the look on my own street). He priced different options and didn't pressure me to buy anything I didn't want to, giving me time and space to think it over. The price was very reasonable and the workmanship to a very high standard. I would definitely recommend."
- Customer in Braintree
"From the day of Inspection/quote to completion we were very impressed with their workmanship, courtesy, tidiness and helping to make the project go so smoothly. Highly recommend them. Great job."
- Customer in Bishop's Stortford
"Dunmow helped me out after I was let down managed to turn the job around very quickly. The job looks great and the customer is very happy, I will be using them for all my home improvements from now on."
- Customer in Braintree
"From the outset, the level of service, guidance and professionalism provided was amazing. The finished result is outstanding and my partner and I who are both perfectionists ourselves are highly impressed with the quality of the work carried out! Our experience with Dunmow was 100% positive and we struggle to find any negatives what so ever. It was refreshing to deal with an honest company with quality products and staff that genuinely care about the service they give. Thank you for an excellent job!"
- Customer in Chelmsford
"Came weeks in advance to measure and price up the work that was needed, ensuring that everything was ready and correct for when the work was due to begin. Arrived precisely on the agreed time. Got straight on with the work, was polite and courteous. The door was fitted beautifully and would happily recommend to anyone looking for new doors."
- Customer in Dunmow