Exceptional Aluminium Doors in Chelmsford
Looking for the perfect door to suit your Chelmsford home can appear overwhelming, but Dunmow Bi-folding Doors is here to help. We provide top quality aluminium doors, designed with security, thermal efficiency and durability in mind. Our aluminium doors offer outstanding performance across the board, making them perfect for any Chelmsford residence.
We have over 20 years of experience in the double glazing industry, which means we will be able to provide you with the best quality aluminium doors, including incredibly efficient installation. We will be there to help you all the way from your initial quote, right the way up to your installation.
We are fully pledged members of Certass, which means you are guaranteed quality. Certass is an independent organisation and will sign off on our work after it is completed, leaving you with a certificate that proves that your doors meet their requirements. Our aluminium doors also meet all of the rigorous standards set out in the Building Regulations, which ensures that our doors are the ideal choice for an energy-efficient and secure home.
Keep reading our helpful guide to our Chelmsford aluminium doors to find out more about their designs, styles, benefits and features.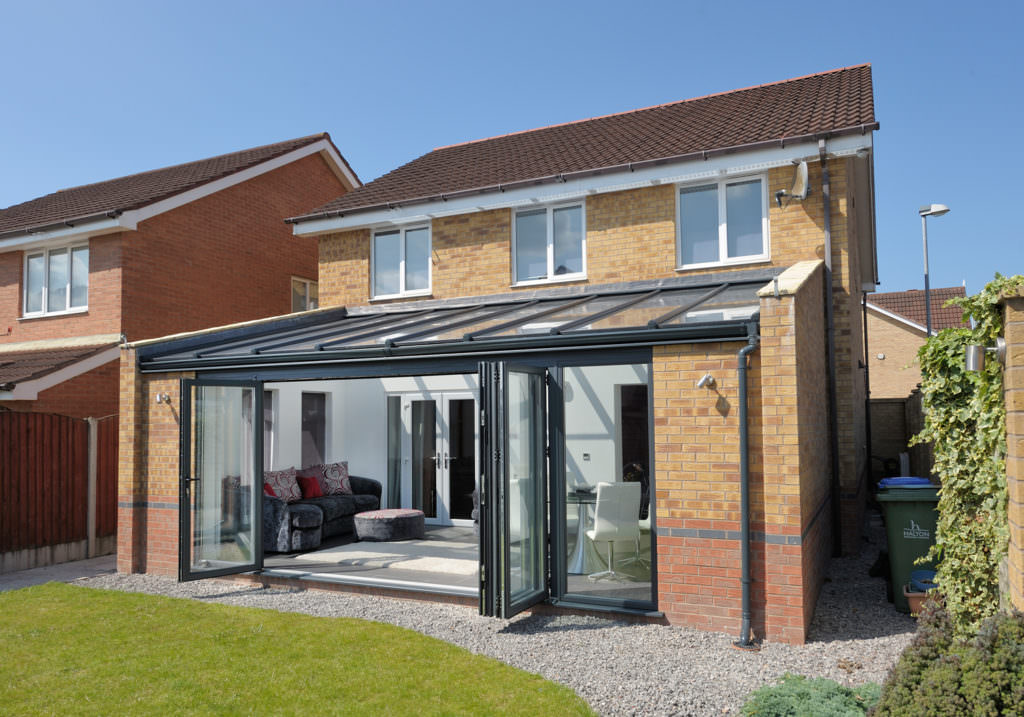 Aluminium Doors in Chelmsford: A Thermally Efficient Solution
Our aluminium doors are designed primarily to save you money and increase the overall value of your house. Constructed from the highest quality aluminium and featuring thermally focused glass, these doors will keep your Chelmsford home warm, draught-free and comfortable, regardless of what the British weather might throw at you.
When you upgrade the thermal performance of your home, you instantly start to see the financial benefits. As our aluminium doors keep your home warm, you won't need to use your central heating as much or as frequently. This means you will start to see savings on your energy bill. Our Chelmsford Aluminium doors are a great money saving investment.
If you are looking to sell your home, a thermally efficient property is likely to fetch a better price. This is because potential buyers will relish the opportunity to buy a house that they won't need to perform lengthy renovations to before they move in.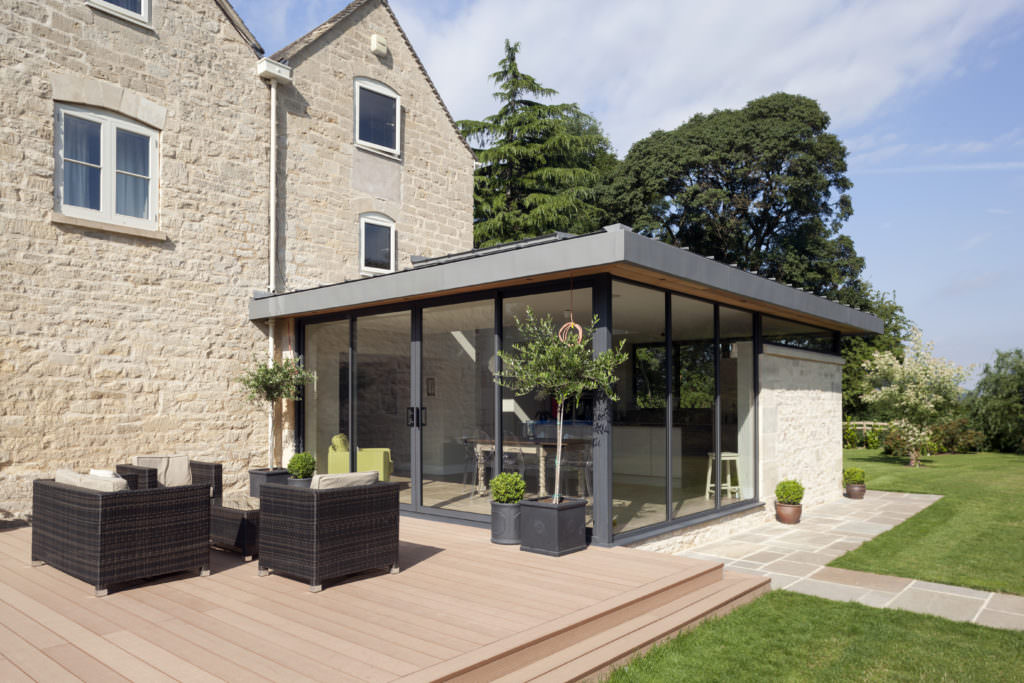 Secure Aluminium Doors in Chelmsford To Keep Your Home Safe
Our doors are a naturally robust way to keep your home secure. Aluminium is a great choice for double glazing as it is inherently tough and rigid. This means that it will hold up extremely well against physical attacks. It also means we are able to use thinner frames to create slimmer sightlines and heightened views. Aluminium doors are the ultimate choice for security and aesthetics.
For an all-important extra layer of security, we also fit all of our aluminium doors with multi-point locking systems as standard. This means our doors achieve the highest possible standards of security, and will keep your home safe from any would-be intruders.
A Range of Styles and Colours
We offer aluminium doors with unparalleled style and aesthetic values. Our aluminium profiles are astonishingly slim, meaning you get slim sightlines as standard. Available with a number of different opening configurations, and a choice of how many panels you want, these aluminium doors can be customised to suit any Chelmsford customer.
We use the RAL colour chart, which means our aluminium doors are available in a near-limitless selection of colours. You can choose from beautifully understated white, metallic greys, a charming and rustic selection of pastel colours, or bold and vibrant colours to let your Chelmsford home really make a statement.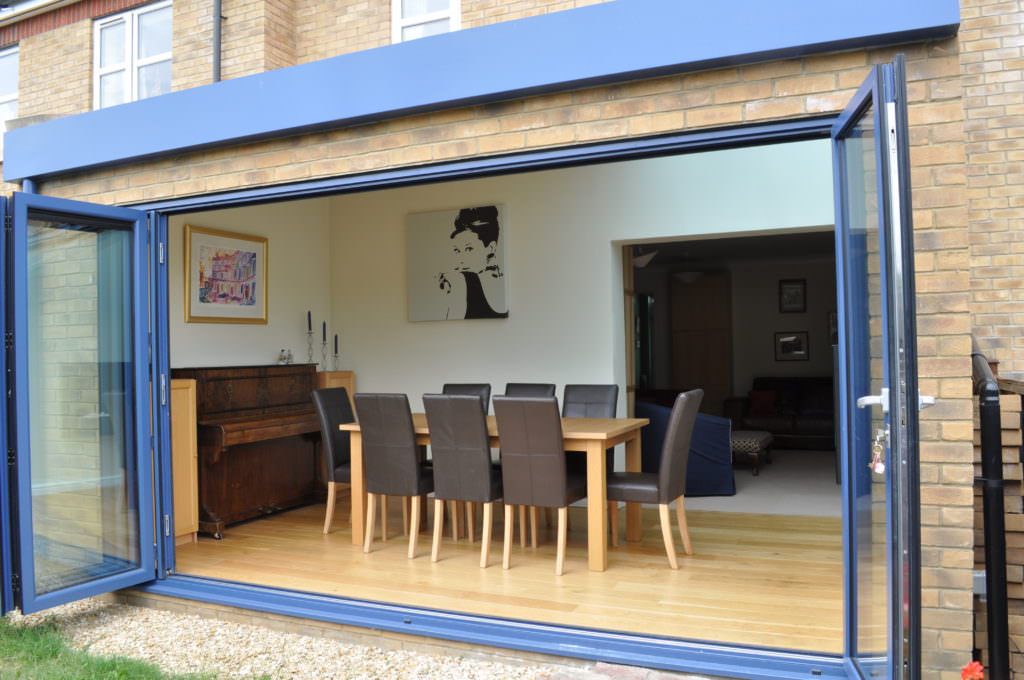 Aluminium Doors Prices Chelmsford
If this has piqued your interest, and you would like to receive a quote for one of our aluminium doors in Chelmsford, please use our free and instant online quoting engine. We will have a quote for you in no time, tailored to your exact specifications and boasting a highly competitive price.
On the other hand, if you have any questions and would like to contact a member of our experienced and friendly team, please don't hesitate to get in touch. One of our team members will get back to you as soon as possible, and use their expertise to answer any queries you may have, discuss our products and provide you with as much extra information as you desire.