Aluminum Bi-Fold Doors
Great Dunmow
Full Installation Within 3 Weeks of Survey
Exceptional Quality
Our bi-fold doors are made bespoke for you, ensuring you benefit from a perfect installation, meeting your every requirement. Choose each element of the design to meet your needs, guaranteeing satisfaction.
Impressive Turnaround Times
We custom build our aluminium bi-fold doors, and as such, we can offer impressive turnaround times. Your new doors will be with you when you need them to be. We work with the very best materials to ensure quality.
Excellent Bi-Fold Doors Prices
Bi-fold doors are exceptionally priced when you choose Dunmow Bi-Folds. Not only do we offer our customers great quotes, but we also offer a hefty trade discount, making our bespoke bi-folds a considerable option.
Aluminium Bi-Fold Doors Chelmsford
We are proud to provide market-leading, competitively priced aluminium bi-fold doors in the Chelmsford area.
With over twenty years of experience in the industry, we can guarantee an outstanding service.
We have built a prestigious reputation throughout Chelmsford, always delivering.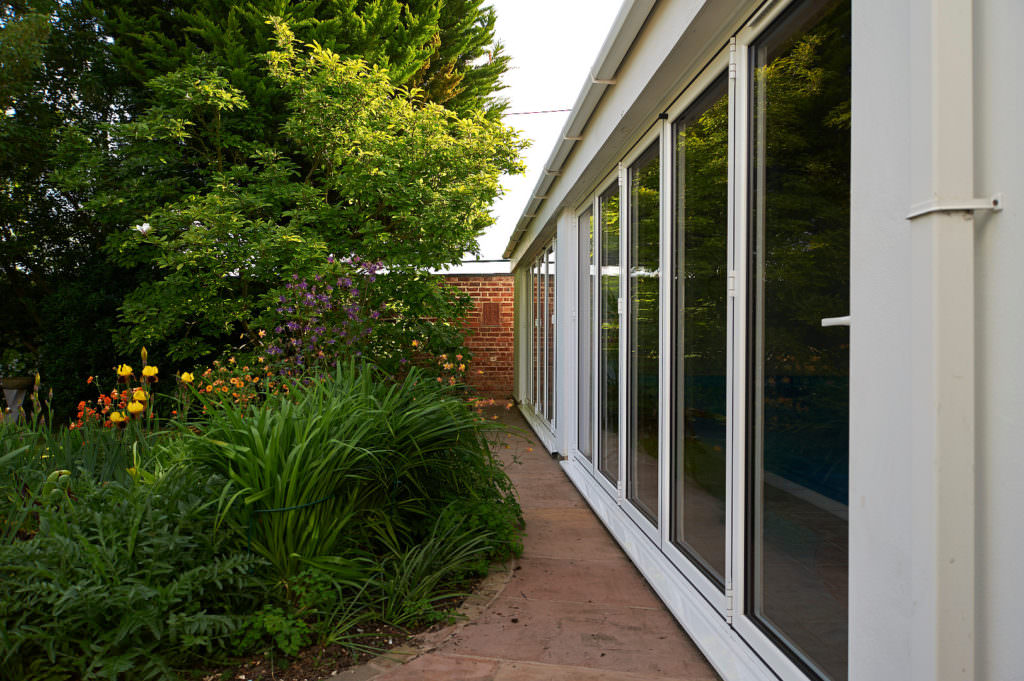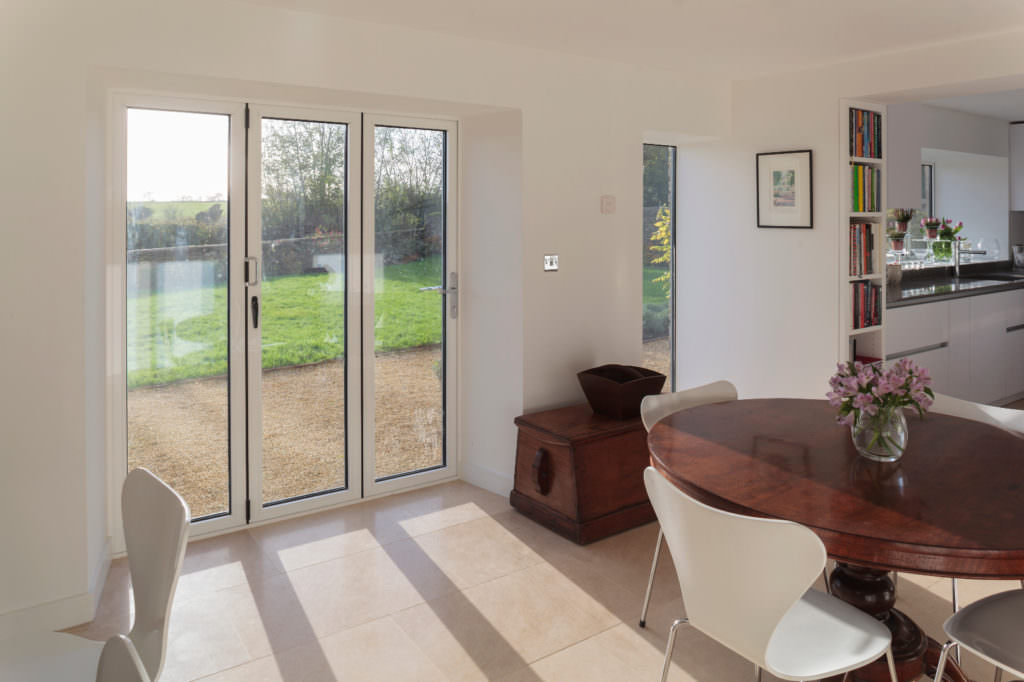 High-Performance Bi-Fold Doors
Our expertly crafted bi-fold doors feature the latest innovations in double glazing. These high performance aluminium bi-fold doors are fitted with high-security features, including multi-point locking systems.
Your home and family will be safe and secure when you choose to have our incredible aluminium doors installed. These doors offer phenomenal thermal performance, making your home warmer for longer. This will allow you to save money on your heating bills throughout the year.
Our aluminium doors are precision engineered to protect your property from all weathers. They feature thermally focused glass as well as high quality EDPM rubber gaskets. Our bi-fold doors will ensure your home is warm on even the coldest and wettest winter days.
Due to the inherent qualities of uPVC, our bi-fold doors will require minimal maintenance to ensure they maintain their appearance and performance. Not only does this ensure that they last an extensive period of time, it also alllow you to enjoy all of their benefits, stress-free.
Bi-Fold Doors Just For You
Our bi-fold doors in Chelmsford are made to your exact specifications. Whether it is the configuration or number of panels you require, we will meet your requirements. Our aluminium bi-fold doors are the ultimate Chelmsford home improvements for personalised design and elegance.
If you need an entrance that is effortless to open and gives easy wheelchair access, low thresholds make it possible. One of the most impressive features we offer for customising your new bi-fold doors is the variety of colour finishes.
You can choose from a vast selection of RAL colours, to truly reflect your individuality in your new sliding doors. You can even opt to have dual colours, with one shade on the external frame and another on the inner frame.
All of our colour options feature a highly durable finish that ensures they maintain their fullness and richness over time. With a decoration that does not flake or discolour over the years, you'll be able to enjoy a standard of quality that lasts.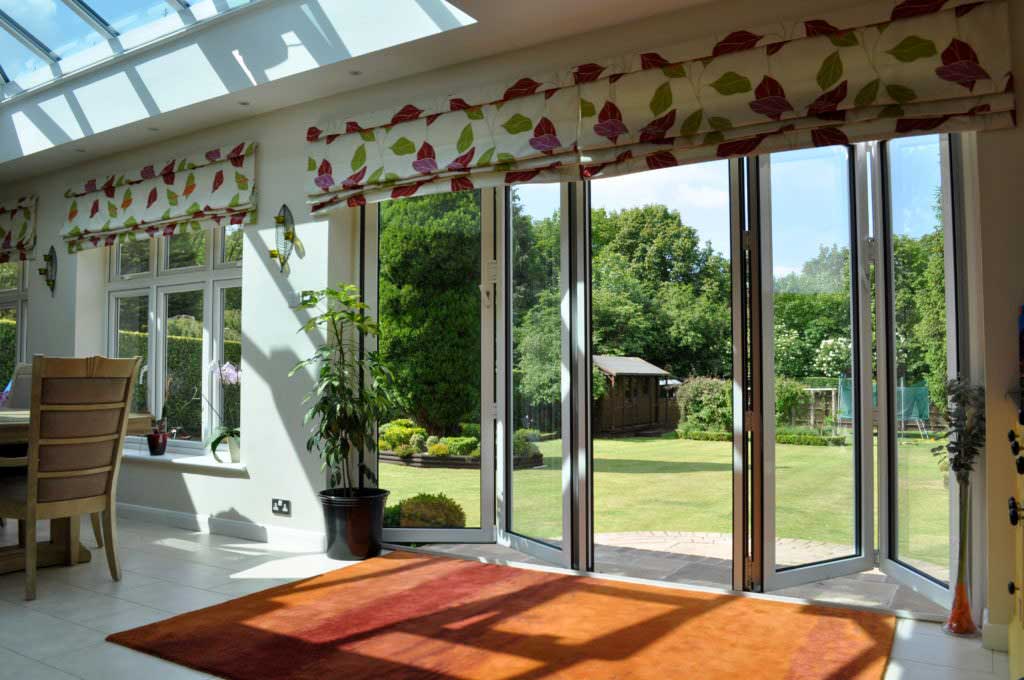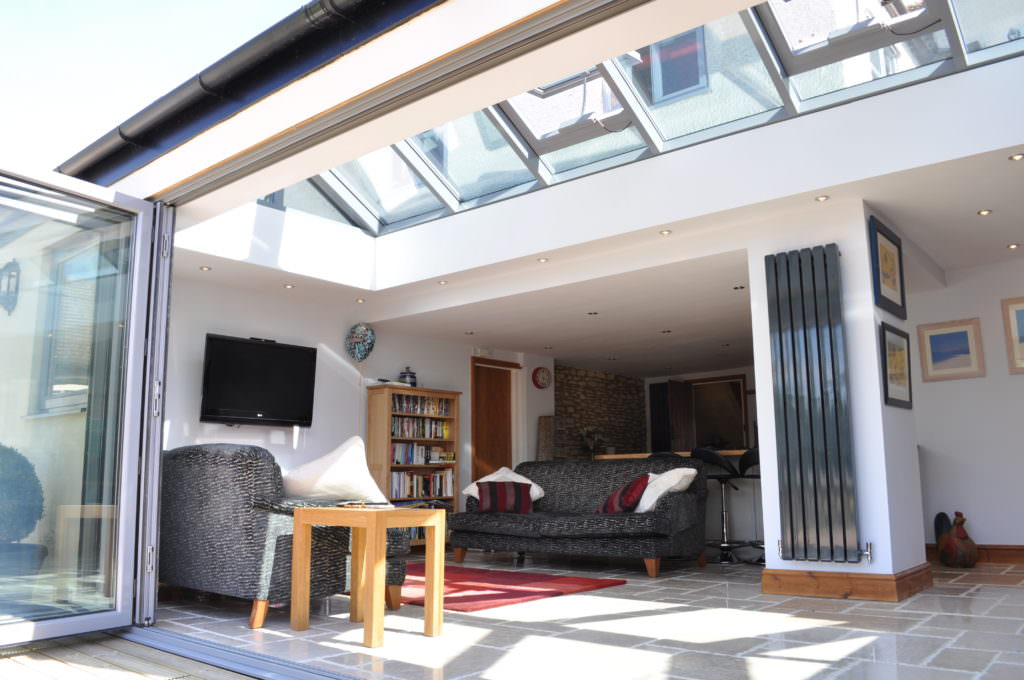 Aluminium Bi-Fold Door Prices in Chelmsford
As we expertly craft our bi-fold doors from start to finish, our prices are impressive. Not only that, but for your peace of mind and confidence, our doors come with a 10 year insurance backed guarantee.
If you are looking for bi-fold door prices in Chelmsford, try our online quoting engine. You will be able to create your perfect sliding doors and then see the costs.
Of course, you can always contact us and we will be more than happy to provide you with any help you might need in choosing bi-fold doors.
"From the beginning to the end, Tom was really helpful, professional and a pleasure to deal with. He explained all the options, showing examples of past work, and the different types of products available (and even showed me the difference in the look on my own street). He priced different options and didn't pressure me to buy anything I didn't want to, giving me time and space to think it over. The price was very reasonable and the workmanship to a very high standard. I would definitely recommend."
- Customer in Braintree
"From the day of Inspection/quote to completion we were very impressed with their workmanship, courtesy, tidiness and helping to make the project go so smoothly. Highly recommend them. Great job."
- Customer in Bishop's Stortford
"Dunmow helped me out after I was let down managed to turn the job around very quickly. The job looks great and the customer is very happy, I will be using them for all my home improvements from now on."
- Customer in Braintree
"From the outset, the level of service, guidance and professionalism provided was amazing. The finished result is outstanding and my partner and I who are both perfectionists ourselves are highly impressed with the quality of the work carried out! Our experience with Dunmow was 100% positive and we struggle to find any negatives what so ever. It was refreshing to deal with an honest company with quality products and staff that genuinely care about the service they give. Thank you for an excellent job!"
- Customer in Chelmsford
"Came weeks in advance to measure and price up the work that was needed, ensuring that everything was ready and correct for when the work was due to begin. Arrived precisely on the agreed time. Got straight on with the work, was polite and courteous. The door was fitted beautifully and would happily recommend to anyone looking for new doors."
- Customer in Dunmow