Stunning Aluminium Bi-Fold Doors in Essex
If you're looking for a stylish way to update and renovate your home, look no further than our stunning aluminium bi-fold doors. These installations will be sure to make your property in Essex and the surrounding areas more modern and contemporary with minimal effort.
Their design is simple yet unique. A series of panels – the number of which is down to you – fold to the side giving you almost full access to the entire expanse of the installation. This will help you connect more with the outdoors whether your aluminium bi-folding doors are open or closed.
This will change your way of life. The way you will host your guests will be vastly different. Your new home improvement will be the focal point of your discussion as the awe-inducing design fascinates anyone who sees it.
However, our aluminium bi-fold doors not only look, but they also perform incredibly well too. Their thermal efficiency, security, weatherproofing and soundproofing make them ideal for modern living. If you would like to find out more information about our aluminium bi-fold doors, contact us today. We will happily answer any questions you may have.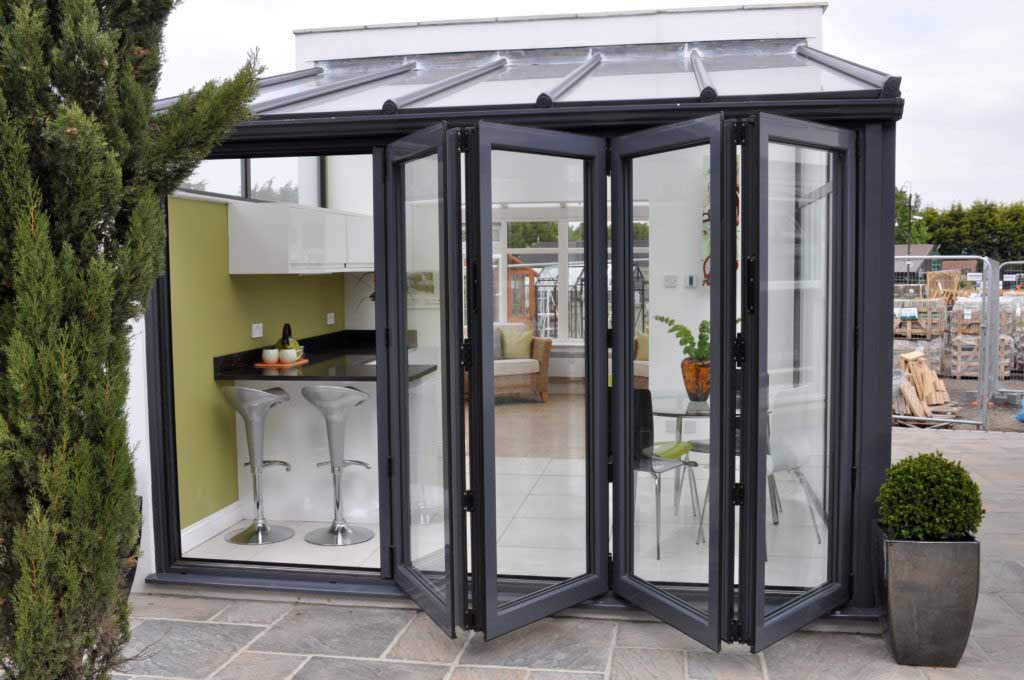 A New Way of Life With Aluminium Bi-Fold Doors
With a busy life in Essex and the surrounding areas, you may forget to stop and smell the roses. With our aluminium bi-fold doors, you will be able to relax and unwind. Perfect for installation in a home extension, orangery, conservatory or any other external wall, you can feel more connected with the outside world.
You will be able to host guests in a new area of your home, having breathed new life into it. This will be great for those summer days so that you and your friends can move effortlessly between the inside and the outside of your home.
On rainy days, shut the doors and enjoy the views as the doors perfectly frame your garden as if it were a painting. You can stay warm and watch as the storm passes on by.
For those who can't get around easily or need to use a wheelchair, we do offer a low threshold option. This creates a seamless connection that will give you the ease of access to your garden and outdoor space.
Thermally Efficient Aluminium Bi-Fold Doors
With our bi-folding doors, you won't have to worry about the elements. With a thermally broken frame and high rated double glazing, your Essex property will stay warmer for longer. This means that you will not need to have your heating on all the time to feel comfortable. Instead, you can lower your bills while you keep cosy and snug.
With this energy efficient design, you will not only be saving money on your energy bills, but you will also be reducing your carbon footprint. With modern living, this is essential in helping the planet with rising carbon emissions. Get in touch with us today to discuss the benefits that come with a thermally efficient double glazed door.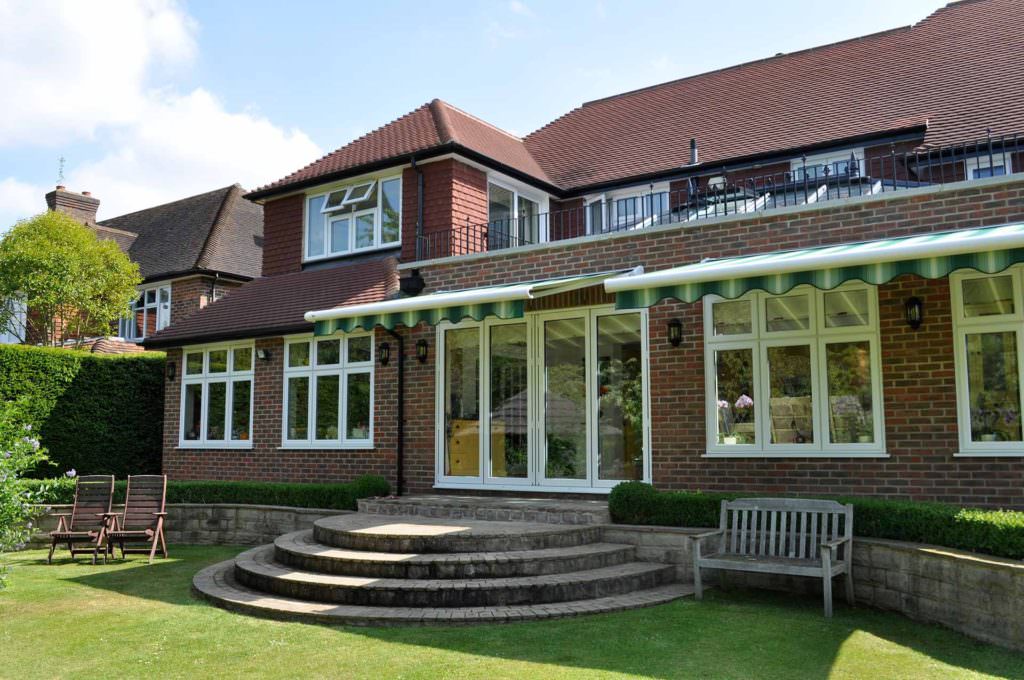 Secure Aluminium Bi-Fold Doors
Getting a largely glazed door may have you worried about how it holds up against break-in attempts. We understand that no one wants to think about someone we don't know gaining entry into our homes in Essex and the surrounding areas. We as a company have taken it upon ourselves to make sure that our aluminium bi-fold doors hold up against any potential intruders.
Firstly, the use of aluminium immediately adds to the strength of the installation due to its lightweight yet robust nature. This will ensure the durability of your new doors.
Secondly, we also fit each bi-folding door with multi-point locking mechanisms to secure it into place. Not only this, but this can be reinforced by the use of shoot blots on each joint.
You can get more information about these secure aluminium bi-fold doors by getting in touch with us today.
Aluminium Bi-Fold Doors Styles
We can configure your new aluminium bi-fold doors to suit your way of life. It doesn't matter whether you want the leaves to open from right to left, left to right or anywhere in the middle – we're sure we'll be able to create the perfect installation for you.
Not only this but you can have these doors in whatever colour you want, as well as the hardware and door furniture. The possibilities are endless!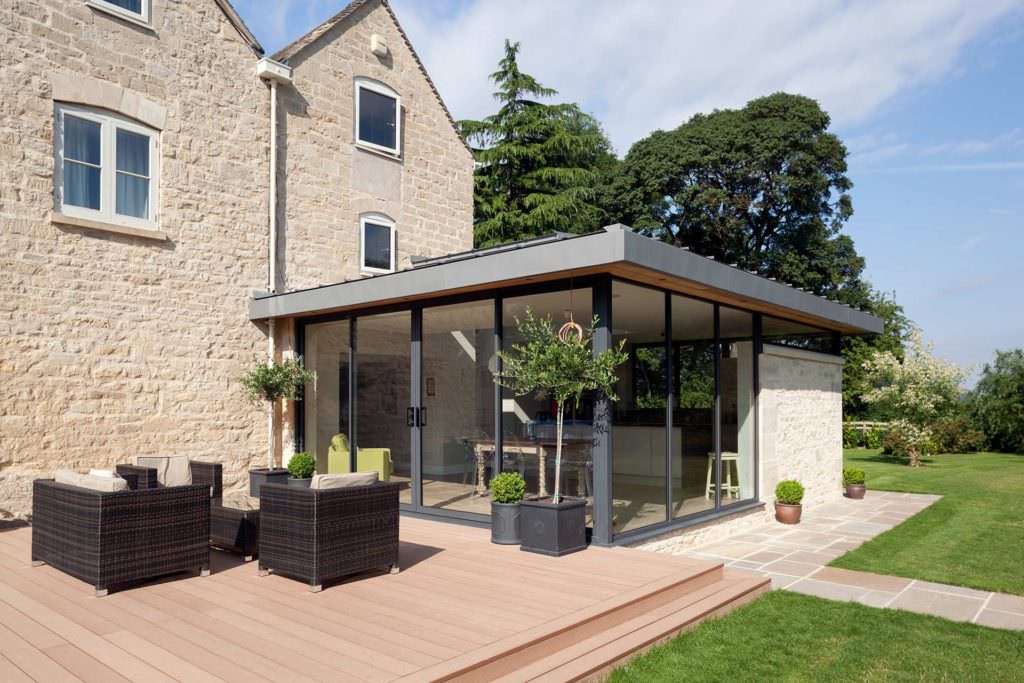 Aluminium Bi-Fold Doors Prices in Essex
If you would like to get a bespoke aluminium bi-fold doors quote, try our online design tool. Here you can get the design of your dreams, and we will tailor a competitive price to you.
Alternatively, you can get in touch with us by filling out our online contact form. One of our helpful and friendly team members will give you all the relevant information you need about our aluminium bi-fold doors.