Aluminum Bi-Fold Doors
Great Dunmow
Full Installation Within 3 Weeks of Survey
Unrivalled Quality
We offer the unbeatable quality when you choose bi-fold doors for your Saffron Walden home from Dunmow Bi-Folds. As specialists in these particular doors, we have the expertise to create outstanding sliding doors. Our commitment to quality and to creating bespoke aluminium doors is second to none, and we are renowned for our impressive bi-fold doors.
Prompt Service
As our bi-fold doors are custom built, we can give you impressive turnaround times on your order, ensuring you receive your doors when you need them. This is wonderful for trades, but is also a great help to homeowners, as it means our doors will be installed when it is convenient to you. We craft our beautiful bi-fold doors from start to finish.
Fantastic Bi-Fold Doors Prices
Bi-fold doors prices in Saffron Walden are highly competitive when you choose Dunmow Bi-Folds. We offer our customers fantastic value for money, whether they are homeowners or tradesmen. We can keep costs low thanks to our bespoke service, and as such, you can count on great value for money for your home improvements or projects.
High Quality Bi-Fold Doors, Saffron Walden
You can transform any property with our stunning bi-fold doors. They will create a seamless link between the outdoors and the indoors of your home, giving you one vast living space to enjoy.
These spectacular innovations in double glazing can be tailored to complement new builds and more traditional homes too, making them ideal for upgrades and property renovations alike.
Our bi-fold doors in Saffron Walden will change the way you experience your home, offering outstanding home improvements across the board.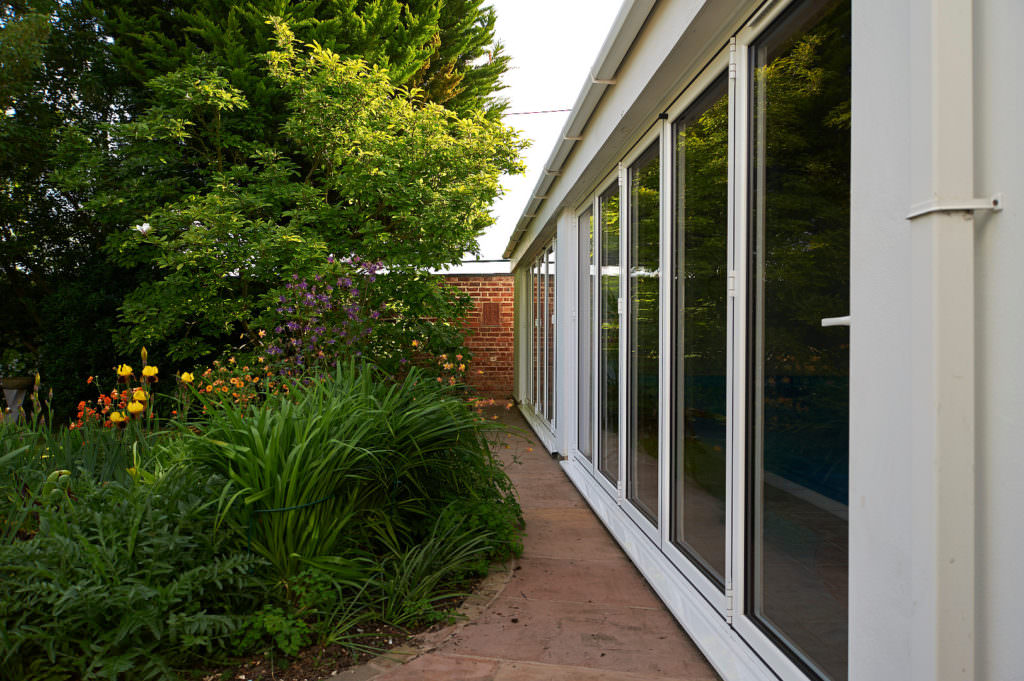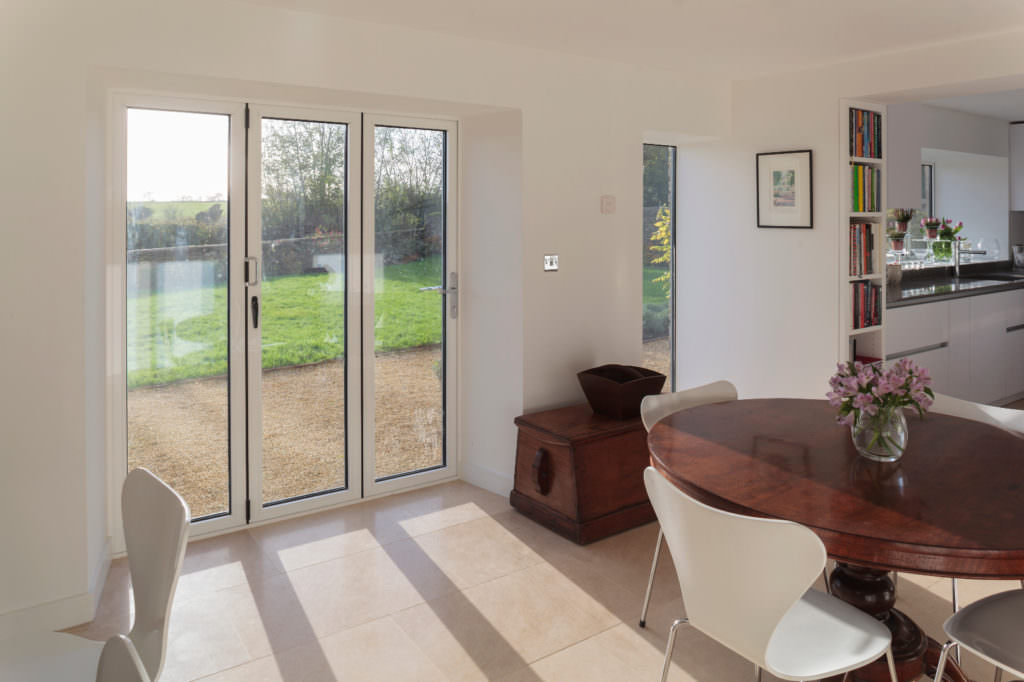 High-Performance Bi-Fold Doors
Bi-Fold doors from Dunmow Bi-Folds are specifically designed using the latest technology, providing incredible all round performance.
This means that you will benefit from outstanding security and efficiency when you choose to have our bespoke sliding doors for your property.
You can count on these doors for security as they have all the natural strength of aluminium, enhanced with advanced multipoint locking systems.
In addition to this, they will protect you from even the worst of the British weather, featuring quality thermally focused glass and EDPM rubber gaskets.
No matter what the weather does, your home will be warm, cosy, dry and draught free. You could even find that with these doors installed, your EPC rating improves.
Tailored Bi-Fold Doors in Saffron Walden
Getting the perfect bi-fold door for your home is so easy when you choose Dunmow Bi-Folds because our doors are bespoke to you.
We offer a variety of options including multiple panels for doors and reconfiguration. We help you to create a perfect and practical opening to your garden.
Our bi-fold doors can also be wheelchair-friendly with low thresholds options. The smooth effortless opening is ideal for all homeowners, designed to operate for years ahead
Finally, we offer the most spectacular range of finishes. There are a variety of RAL colours for you to choose from, making your bi-fold doors as individual as you are.
You can even opt for dual colour so that you can have an exterior colour to complement your brickwork and surroundings, with an interior colour to enhance your décor.
Our bi-fold doors are custom made for your Saffron Walden home, considering every detail you require. This is why Dumnow Bi-Folding Doors shine above the rest.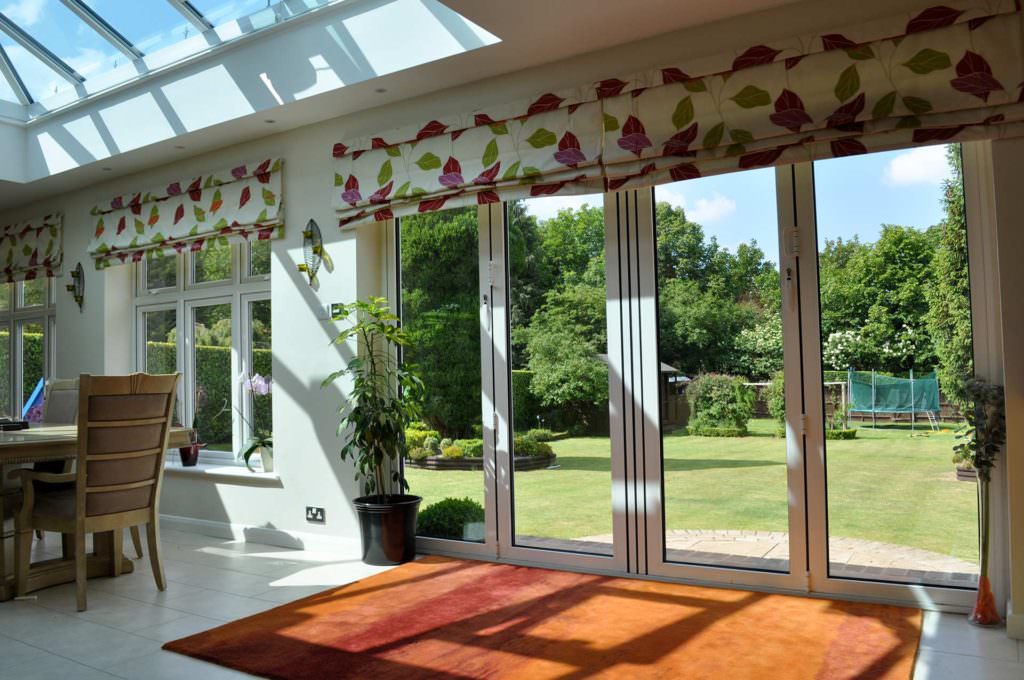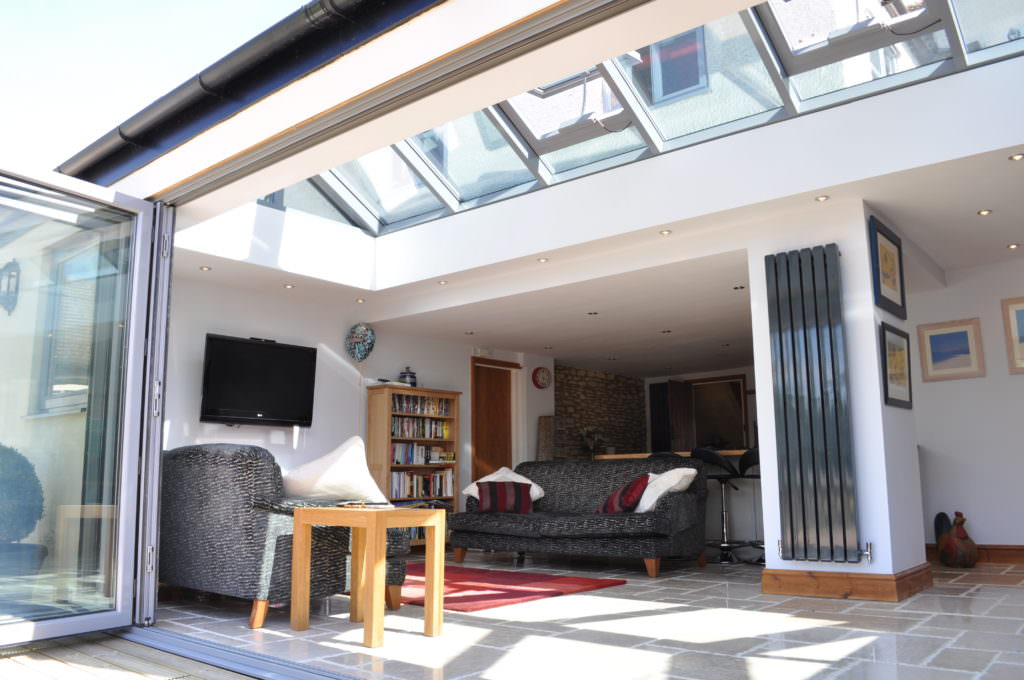 Aluminium Bi-Fold Door Prices Saffron Walden
Our expert craftsmen create your bi-fold doors from start to finish, ensuring the perfect fit for your property. The quality we offer is exceptional, we even provide a 10 year insurance backed guarantee for your peace of mind.
If you would like to see our bi-fold doors prices for yourself, we offer tailored online quotes. Simply visit our online quoting engine and enter your specifications to create your ideal bi-fold door. Our intelligent system will then provide you with an instant guide price.
We also have a friendly team, ready to give you any help you need. Visit our online contact page and fill out a quick, simple form to get in touch with us.
"From the beginning to the end, Tom was really helpful, professional and a pleasure to deal with. He explained all the options, showing examples of past work, and the different types of products available (and even showed me the difference in the look on my own street). He priced different options and didn't pressure me to buy anything I didn't want to, giving me time and space to think it over. The price was very reasonable and the workmanship to a very high standard. I would definitely recommend."
- Customer in Braintree
"From the day of Inspection/quote to completion we were very impressed with their workmanship, courtesy, tidiness and helping to make the project go so smoothly. Highly recommend them. Great job."
- Customer in Bishop's Stortford
"Dunmow helped me out after I was let down managed to turn the job around very quickly. The job looks great and the customer is very happy, I will be using them for all my home improvements from now on."
- Customer in Braintree
"From the outset, the level of service, guidance and professionalism provided was amazing. The finished result is outstanding and my partner and I who are both perfectionists ourselves are highly impressed with the quality of the work carried out! Our experience with Dunmow was 100% positive and we struggle to find any negatives what so ever. It was refreshing to deal with an honest company with quality products and staff that genuinely care about the service they give. Thank you for an excellent job!"
- Customer in Chelmsford
"Came weeks in advance to measure and price up the work that was needed, ensuring that everything was ready and correct for when the work was due to begin. Arrived precisely on the agreed time. Got straight on with the work, was polite and courteous. The door was fitted beautifully and would happily recommend to anyone looking for new doors."
- Customer in Dunmow